Happy Monday, folks... another week gone, another week anew. Hope everyone had a good weekend... mine was spent in the house recuperating from a terrible cold/sinus thing that gave me the AT&T treatment (you know... reached out and touched me). It was during this time where I had a chance to peruse some of my favorite sites and while at one, I came across a gem of a blog from the homie Modi from the site,
DCtoBC
.
Take a gander at his piece and his site when you get a chance... and also cop that new installment from DJ Rahdu and the album of the week as well. Keep it light.
- Mr. Smart Guy.
mekhi epps. i mean omar phifer. (c) modi.

after much deliberation and a thorough google images search, i've concluded that african-american actors mekhi phifer and omar epps are in fact are the same damn person .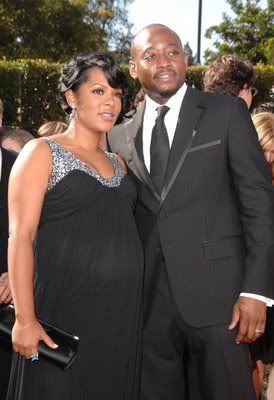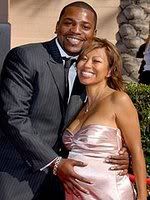 really. i wikipedia'd both of them. they both grew up in NYC, raised in single parent households by mothers who were teachers. they're the same age, born merely months apart. they've both been cast in similar roles. still don't believe me? allow me to elaborate.
they've both played hip hop enthusiasts; omar played a young quincy, aka "Gee-Q," an up-and-coming dj who somehow got caught up with a reckless tupac and his juice , while you may remember have seeing mekhi alongside mr. mathers in 8 mile , with a set of faux
sh!tlocks
dreadlocks.
the same thing goes for the two as basketball stars (epps in love and basketball , mekhi in O ). even their filming patterns are strikingly similar, as each of them have acted in somewhere between 22 and 25 movies. also have both successfully stepped out of that role and took doctor roles on the hit drama ER. granted, they were on the show at different times (omar in the late '90's and phife dawg is on it like right now i think), but you see what i'm saying!? how aren't these guys the same? i wouldn't be surprised if they both dated sanaa lathan at some point in time. not saying she's a roller, but i'm just saying. they've managed to co-exist in hollywood, despite their similarities.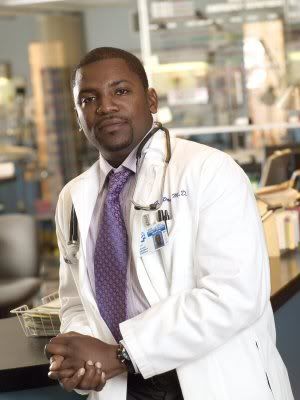 i like omar because he has substantially more swag, but i think at this point in the game, mekhi has a steady paycheck coming in. i hate to say this, but omar needs to stop doing those BET blackbuster joints and get back to the silver screen. immediately. join larenz tate, will smith, denzel washington, terrence howard, cuba gooding jr., and morgan freeman as the last successful black actors standing, because they're getting gorilla zoe type money. well, actually…i don't know about larenz. that man needs to get his money back up. i haven't seen him star in a film since dead presidents , and i haven't seen him since crash . and he or his crew always ends up getting shafted in every movie. i dare you to name one where that doesn't happen.
but like i said, my main point is that there's no real difference, and they should be a package, dubbed mekhi epps. or omar phifer. why not get together and make more money, like the dude on the clipse's "hello new world " was mumbling about. you clipse fans know exactly what i'm talking about! it's like 3 minutes deep in the track. that OG was so sincere.
and that's how i'm going. am i alone on this one? let me know.

DBLS iTunes Shuffle: Eclectique
George Benson - The World is a Ghetto
N.E.R.D - She Wants To Move (Oddisse Remix Instrumental)
Lina - My Fix
Method Man - The Riddler
9th Wonder Instrumental
Alice Russell - Universe
De La Soul - Ring Ring Ring (Ha Ha Hey)
Cam'Ron - What Means the World To You
N.E.R.D - Love Bomb
King Britt - Transcend Instrumental
Brand New Heavies - Once is Twice Enough
Black Eyed Peas - Fallin' Up
Genesis - I Can't Dance
Kindred - What Happens Now
Lonnie Liston Smith - The Real Side
Supreme - Kiss Me In My Sleep
Micatone - Quiet Boy
Kev Brown Instrumental

Click To Download
ALBUM OF THE WEEK
Muhsinah - Daybreak 2.0
Best known for her work on Little Brother's "Getback" album as well as her contributions for Hezekiah and Roddy Rod, Muhsinah is a multi-talented producer, composer, and singer who has taste-makers and artists begging for an official release.

Here it is.

Gripping vocals, inspired wordplay and thoughtful composition are just 3 of the elements that remain constant throughout day.break 2.0 - The stunning debut release from the 24 year old phenom. Well if her name is Muhsinah, she can rock a mic, vocals, piano, beats and lyrics. The current cancer known as our major radio stations are not worthy of her talent and BET and MTV would not know what to do with her. If you want to be taken on a journey that is audible, lyrical, mental and spiritual then ride with this sister as she gives you a glimpse into her life of self discovery, wanting to ascend to higher levels and letting go of the past while still realizing that "day to day responsibilities take her on a journey she is not sure that she needs."

It puts you in a totally different frame of mind.

Click To Download